I'm proud to be a small business owner here in Castle Rock, and I also love supporting other small business owners! Below are some of my favorite local vendors that I know, trust, and highly recommend. Feel free to visit their websites to learn more about their businesses. Or drop me a line and I'll tell you more about how awesome they are!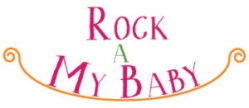 Rock A My Baby Family Enrichment Center –  Rock A My Baby is a local community resource that specializes in natural gifts for parents and children. The gifts come in many forms: friendships, information, products, but most of all community! Stop in for a play-date, a cup of tea, a newborn weight check or breastfeeding support, or to browse their natural and locally sourced toys and products!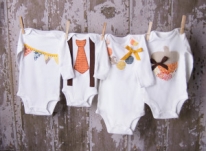 Sewn With Love – Custom baby gifts including appliqué onesies, matching accessories, and much more! I keep a gorgeous stash of their beautiful outfits in the studio for clients to borrow for their sessions, and am proud to gift my newborn clients with something extra-special from their shop with each portrait order! If you are looking for something custom and quality made they're the place to go!

Briar Rose Crafts & Things – Quality crochet props and hats for your little one! I stock a wide selection of hats and other crochet pieces are from this shop.  Their work is beautiful quality, made with soft, gorgeous, and unique yarns. They sell worldwide but are based right here in Castle Rock! If you are looking for something special I can't recommend them enough for the perfect piece!

Cakes by Kristen – Custom cakes and pastries, perfect for special occasions or just when you are craving something sweet and delicious! Kristen's creations are not only beautiful to look at, but are yummy as well! I highly recommend her for smash cakes for your one year session, too!