Welcome baby Stahem! I love the drama of this awesome newborn session I had with Stathem and his beautiful parents, Bernie and Jessica. I do a lot of "light and airy" in my studio, but I'm definitely in love with the dramatic black, grey, and red that we used for their session. It is SO them! It was hard to narrow down to my favorites from their session but here are a few. Check out the Crib Tales Photography facebook page for more sneaks from this intimate family newborn session.
What a gorgeous mama! I may have told her a few too many times how gorgeous she is. Motherhood agrees with her!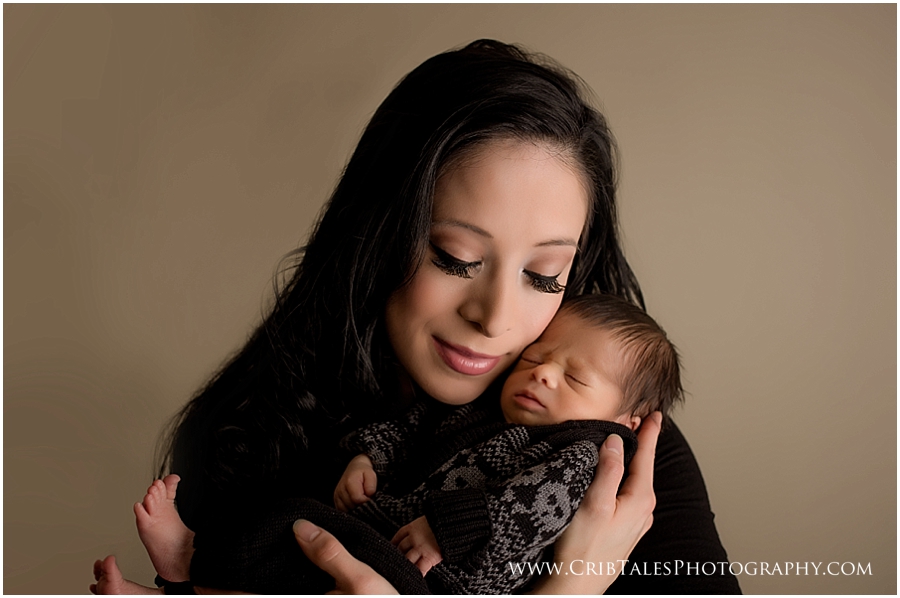 Daddy is totally smitten. Check out Stathem's hand resting sweetly on Dad's chest – sigh…
High School sweethearts at that!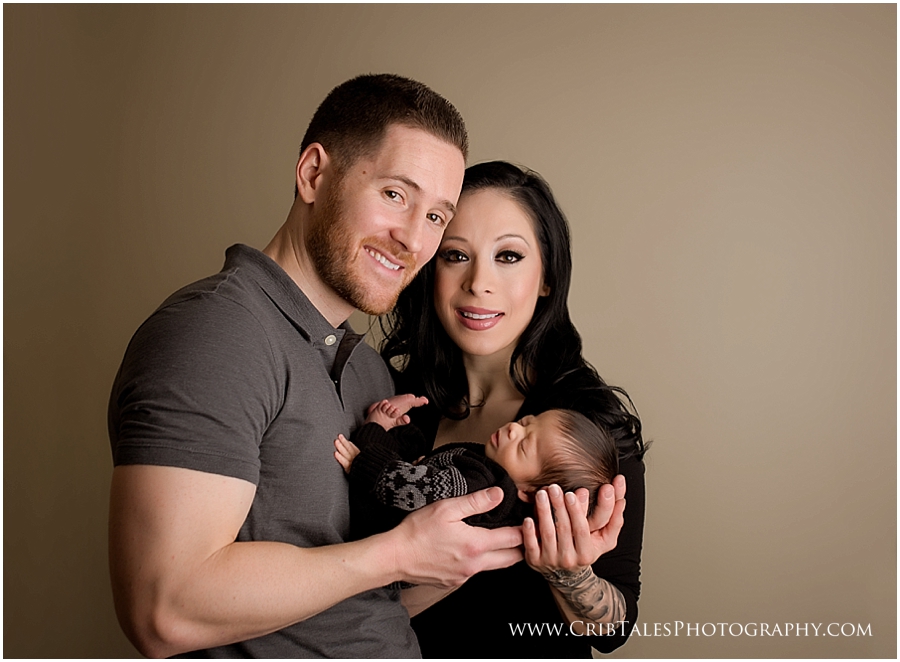 And then this one…his hands! that hair! 
Mama specifically wanted this shot. My little wagon only fits the tiniest of newborns and he fit perfectly!
Lashes. Crinkled nose. Perfect lips. 
Sweet dreams little man!
Mom brought this gorgeous black and red throw and I knew a bear hat from
Briar Rose
would be a perfect fit. 
Soccer's tiniest fan!
And lastly, the holy grail of newborn photography, a baby smile…