Meet Holden.  He's kinda the rock'nest baby I've ever photographed, literally.  Dad is a musician and they came into my Castle Rock studio with several guitar cases and a vision of their son's rock-n-roll debut. I think we delivered!  I have to add, I've only met a few other Holden's in my life and seeing as how that's my youngest son's name, it felt pretty kismet to have another one so teeny-tiny in front of my camera!  Thank you S family for letting me capture your little musician-in-training, it was a rock'n session!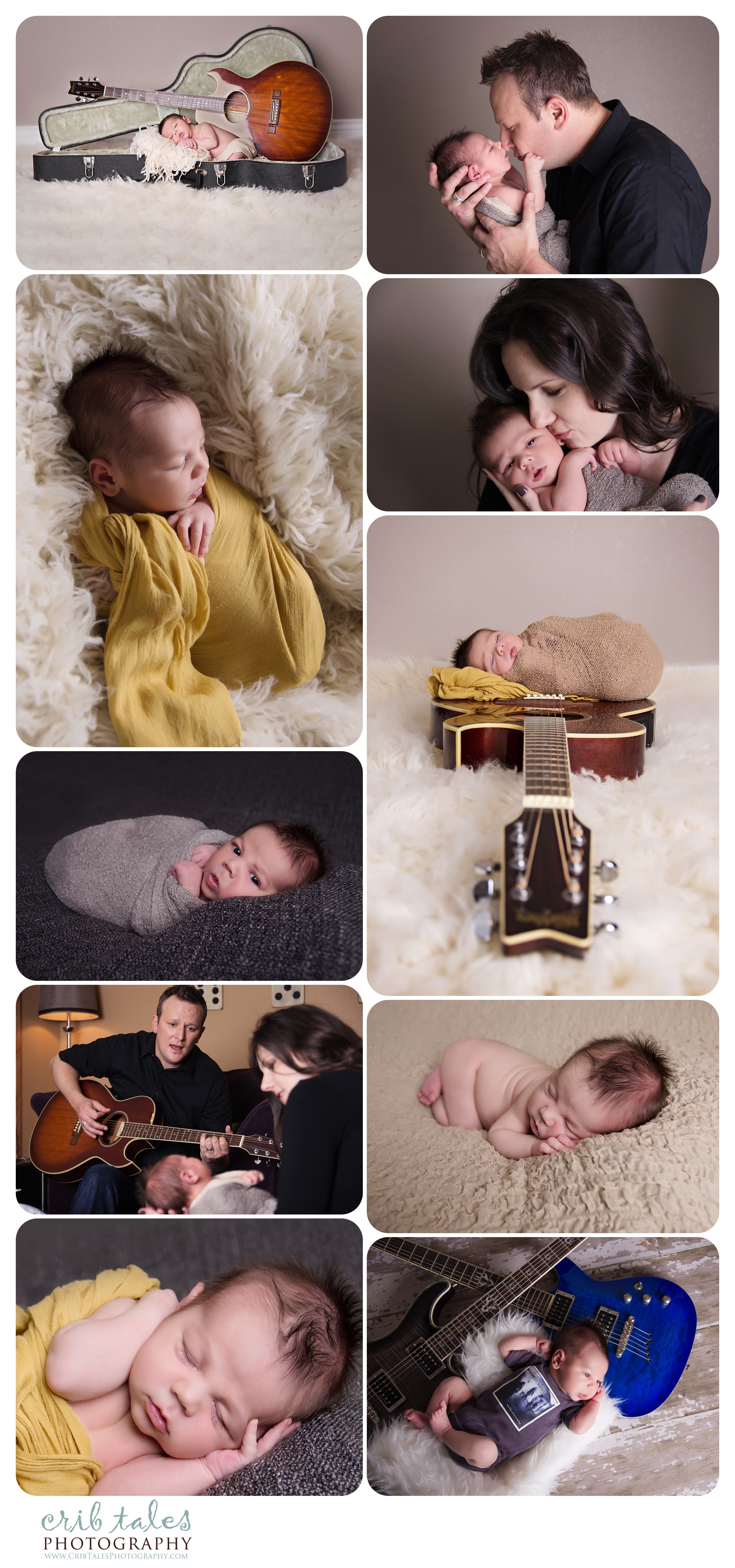 PS – 3 other things to note:
1. Holden has the longest eyelashes I've EVER seen on a baby. They are going to get tangled up in each other I feel certain!
2. When Holden was a little fussy during his session Dad began playing a beautiful song for him and he instantly calmed down and looked toward his Daddy.  And mom and I sighed…
3. The custom onesie in the last image is from Dad's band, Four Men Walking. How awesome is that?!